They've decimated industries like retail and restaurants, and now they're coming for your homes. Give Applebee's and Sears a break – millennials are on a warpath to take down another big industry: real-estate.
Except… they're not.
Millennials are buying homes, just not in the same way or at the same time as the generations before them. Why? A thirst for luxury and life experience.
They're renting longer
Many millennials came of age through the 2008 recession caused by the housing market crash; they distrust the real estate market. But that's not the only reason millennials are renting for longer: Houses are more expensive, student debt is reaching all-time highs, and 'typical' milestones like marriage are being pushed aside in favor of experiencing life. Younger millennials are not ready to be tied down by a home, so they rent much later.
The next generation of home buyers have another thing their parents didn't – a negative net worth. The average college graduate emerges to densely packed job market with an average student debt of $29,000. It's not hard to see how this plays a role when looking at the numbers – can you imagine starting adult life already deep in debt? It's easy to understand why millennials are hesitant to add another $250,000 to that number.
Going for luxury, not starter
By renting longer, millennials are saving more by avoiding the routine expenses that come with home ownership. What was once a rite of passage in the American Dream, fixing up a starter home has become a thing of the past. They're looking for homes to accommodate their needs and wants today, and they're willing to pay for it.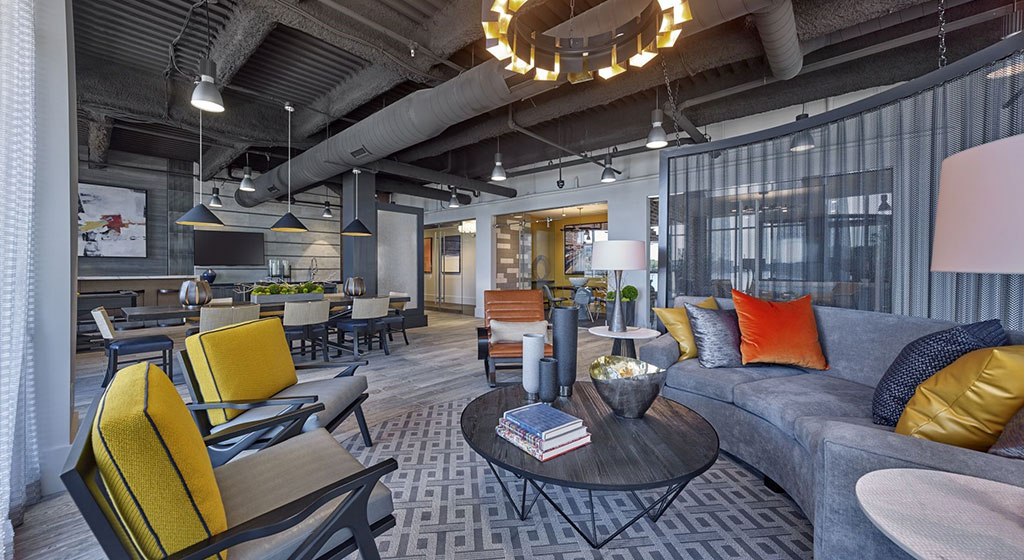 Even when millennials are renting, they're not just looking for a roof and four walls. They want a sense of community, a sparkling pool and maybe a gym or a balcony. They desire to know their neighbors and have a place to socialize that isn't outside of their complex. Millennials still dream about backyard barbecues and white picket fences – they just call them 'fireside chats with an IPA at the lounge' instead.
Millennials aren't killing the housing market – they're reshaping it. Refusing to be the square peg in the round hole their parents built, they want amenities, community, luxury and comfort.
How Capano is responding
Our design and construction teams take these changing preferences to heart. Featuring the latest technology and combining it with stunning views and amenities, we work hard to build spaces where renters and home buyers alike want to spend their time.
Trends are changing to accommodate a deep desire for community, beauty, enjoyment of life. How easy is it to stay fit when there is a gym within easy walking distance? Will your dog be happy here? On which wall will you hang your latest vacation vista? Who might you meet in the lobby or clubhouse, or on the path just beyond your front porch?
The most important question of all: What do you want to come home to?