Capano Residential Promotes Three New Regional Managers
As our residential communities continue to flourish, so do the people who are essential to that growth. We are proud to announce three new promotions from within as we expand our Regional Property Management team.
Jennifer Bove has been with LC Management Florida for more than five years. Beginning her career at Capano Management in a leasing consultant role, she was then promoted as the property manager for the Reserve at Vero Beach. "Capano has been a dream job since day 1 in 2016," Jennifer said. "It's a pleasure to be part of a team that owns, builds, and manages their portfolio with a family feel, and where employees are so important and recognized." Jennifer will oversee the Florida region of residential communities.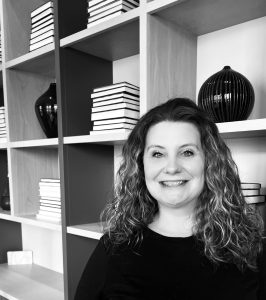 Jessica Lazartic has been with Capano Management for over 12 years, beginning as a leasing consultant role at Valley Stream Village Apartments in 2009. A graduate of Wilmington University, Jessica has been in property management since 2005. "I've been able to witness Capano Management soar to new heights. As Capano Management continues to grow, they still remain grounded in their roots as a family-owned business," Jessica said. "They acknowledge their employees' hard work. I say never stop believing in yourself and your dreams." Most recently as the property manager at The Reserve at South Ridge and The Reserve at Westown, Jessica will oversee central & southern Delaware and Maryland.
A native to Wilmington Delaware, Michelle Lehman has worked with Capano Management for more than 13 years. Beginning in 2008 as a leasing consultant at Valley Stream Village Apartments, she most recently oversaw several residencies as the property manager at The Village of Barrett's Run, The Retreat, and Valley Stream Townhomes. Michelle described her love and excitement to continue growing and working at Capano Management saying "All challenges are a chance for growth and I am grateful for this opportunity to evolve." Michelle will oversee northern Delaware and Pennsylvania.